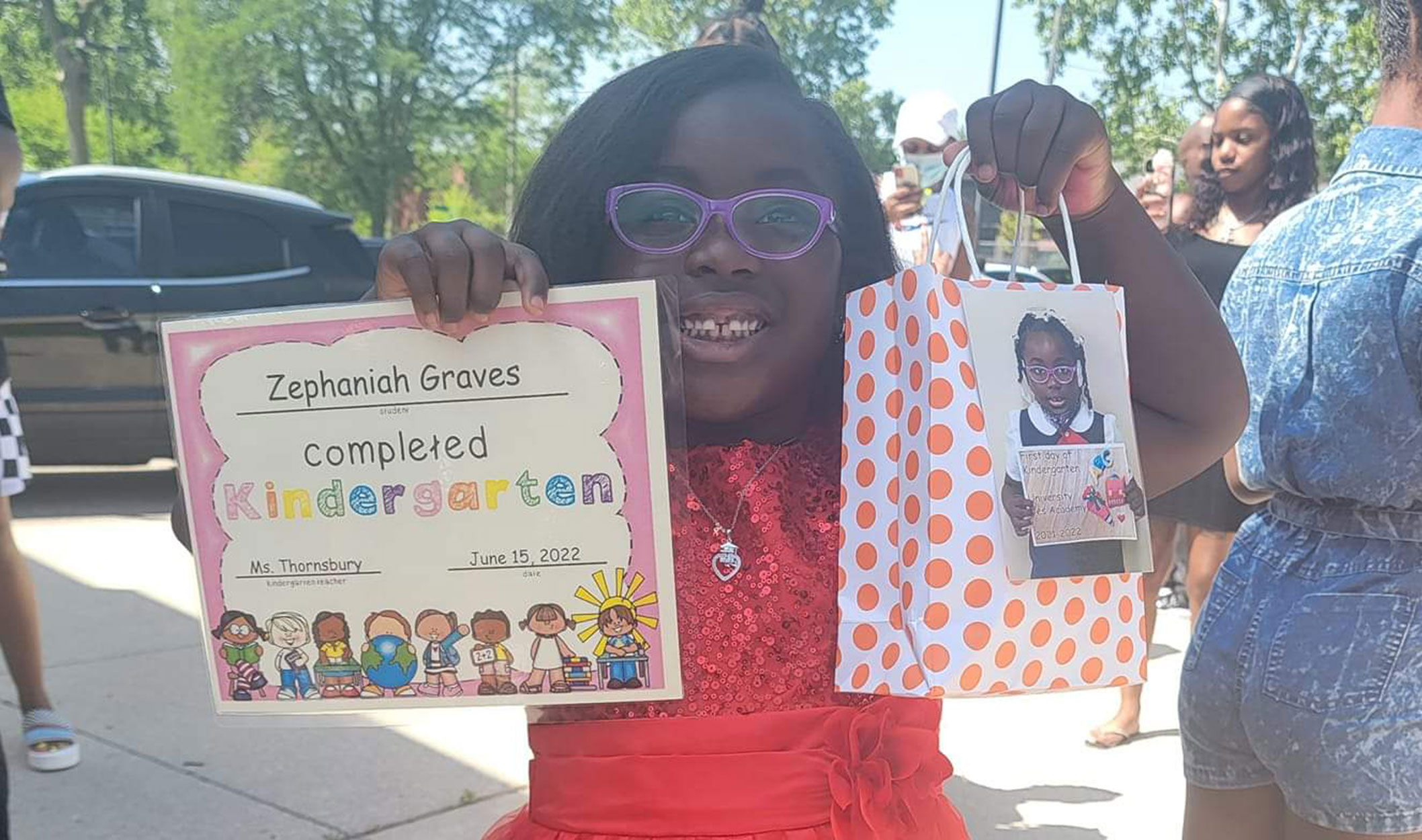 Excited, willing, and eager to learn. These all describe one of our star students this year, Zephaniah Graves.

Zephaniah joined Mission:City as a Kindergartener transitioning to first grade. She participated in tutoring and mentoring on Mondays and Tuesdays as well as Art on Saturdays. She has a zeal for learning and a heart of gold. One tutor noted, "I absolutely loved working with Zephaniah. She wanted to learn and had no problem going over and beyond doing extra work to sharpen her skills."
Zephaniah is a shining example of the importance of an early start with education. She comes from a supportive, two-parent educated household, and she exhibits the tools for success. She attends University Yes Academy and because of her hard work and ongoing participation in tutoring, she excels in all of her classes.