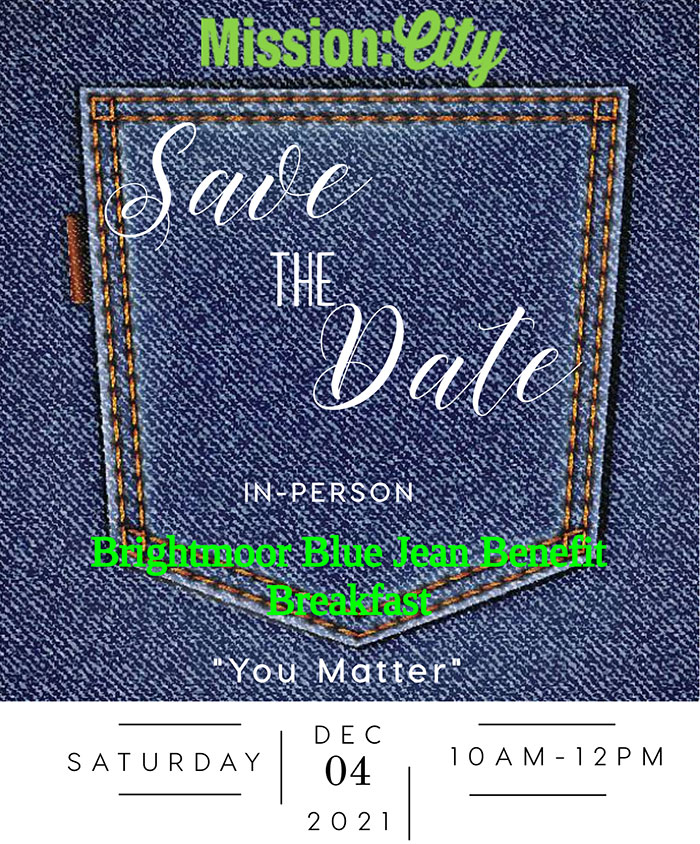 It's almost Blue Jean Breakfast time, and we would love to see you
in-person
as we continue to do the much needed work in the Brightmoor community. We have done great work this year and would love to share it with you over breakfast.
Our theme
Each year we select a theme in order to grow a message of hope in the community, and this year is You Matter. Considering all that our children and families have endured prior to and through our global pandemic, it is our desire to continue to stress that they still matter as we continue to stand with them.
Our goal this year is to raise $30,000
So the question now is, will you stand with us as we continue to bring about change? Will you join us in this "fight" to make a difference?