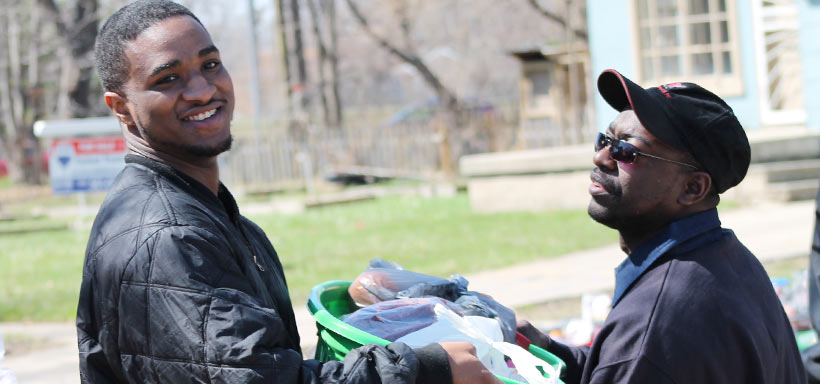 Mission City provides an average of 400 holiday Food baskets to the Brightmoor community at least three times a year. It is a wonderful time of fellowship as volunteers from all over come together for a common purpose, to help those who need an extra helping hand. The love and support is overwhelming as volunteers from all walks of life set aside time to make a difference in the community.
To be a part of this life-changing event, follow us for upcoming events.
If you or someone you know are in need of food assistance outside of the holiday distribution, you are welcomed to come out every Friday at noon to City Covenant Church (directly across the street) for FREE food baskets.